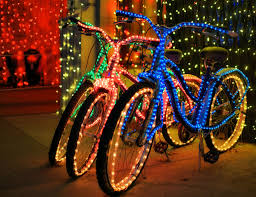 Spartanburg Christmas Parade 2021
P.A.L. Play, Advocate, Live Well, would like you to join them in riding in the Spartanburg Jaycees Christmas Parade. The parade will be held on Tuesday, December 14; parade organizers ask us to be lined up on Henry Street by 5:30 for the 6:30 pm start. Decorating yourself and your bicycle is expected; organizers ask that we not dress up as Santa (there's only one Santa, you guys!).
The street will of course be closed, but occasionally things gum up a little especially around the start. You should feel comfortable riding around others.